Inside the Program
About the Program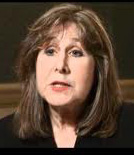 "It's hard for me to say how the Program hasn't helped me because it's been so pervasive. From the moment I got out of the Program I was seen as being someone who was very valuable. The Program is well known, and even though I was in the first cohort, Robert Wood Johnson was so well known that it really helped me to gain entry to a lot of areas that I wouldn't have had access to other wise."
Beth Kosiak
Alumni| Cohort 1| Sociology

Watch Scholars Hahrie Han (Cohort 16| Political Science), Kurt Lavetti (Cohort 18| Economics), Rashawn Ray (Cohort 17| Sociology), and Boris Shor (Cohort 18| Political Science) and Alumni Tom Burke (Cohort 8| Political Science) and Vincent Hutchings (Cohort 7| Political Science) speak about the Program.
Scholars Speak
How has being a Program Scholar helped you in moving toward your professional goals?

"Being able to interact with the political science scholars and sociology scholars here, as well as the other economics scholars has really complemented my training in a way which I wouldn't necessarily have foreseen in coming into the Program."
Benjamin Handel
Scholar| Cohort 17| Economics


"It's given me an entirely new network both within political science and within the broader world of health policy. It's given me access to people I think I wouldn't have had access to before. It's put me in touch with a broad intellectual community both within political science but also within sociology and economics. For a political scientist like myself, it's created opportunities in Washington D.C. as well."
Robert Saldin
Scholar| Cohort 17| Political Science

Watch Scholars Christopher Bail (Cohort 18| Sociology), Brigham Frandsen (Cohort 17| Economics), and Jamilla Michener (Cohort 18| Political Science) speak about how the Program helped move them toward professional goals.
Are there any features or experiences in the Program that you have had that stand out as particularly important or meaningful?

"Since I started interviewing for the position as a Scholar all the people that I have met are not only already accomplished scholars but also people who are very serious about the wellbeing of Americans. They are very committed to doing the right thing."
Laura Lopez-Sanders
Scholar| Cohort 18| Sociology

"It's been a really great opportunity to interact both with the scholars in my own discipline but also the scholars in the other disciplines. I think we have learned a lot from each other. We all do very different work but we all have a common thread. We're all interested in health policy and we're able to learn a lot from each other about different ways of thinking about health policy, different questions to ask and different ways of approaching those questions."
Seth Freedman
Scholar| Cohort 17| Economics
Watch Scholars Michael Sauder (Cohort 17| Sociology), C. Daniel Myers (Cohort 18| Political Science), and Laura Lopez-Sanders (Cohort 18| Sociology) speak about meaningful features of the Program.
Alumni Speak
What do you see as the greatest opportunities and challenges for improving health and health care in the country today?

"The two greatest challenges facing our health system today are cost and equity. First, is the issue of increasing costs in health care and the fact that the cost is growing exponentially each year. Second are issues of equity. We have big disparities both along race and class lines in terms of who has access to high quality health care. Those two issues are obviously inter related. I think that my participation in the Program has really affected both my view of what the challenges are, but also my understanding of what the opportunities are that we have to fix them."
Hahrie Han
Alumni| Cohort 16| Political Science

"Certainly getting health care spending or health care inflation into line with general inflation is an enormous challenge that faces us. But, it's also at the same time an opportunity. I think few people would dispute that in the U.S. there is a substantial amount of health care spending that doesn't generate a lot of return in terms of the actual health outcomes that it ideally would be providing."
Michael Anderson
Alumni| Cohort 13| Economics

Watch Program Alumni;
John Friedman (Cohort 14| Economics) Assistant Professor of Public Policy, in the John F. Kennedy School of Government at Harvard University,
Patricia Strach (Cohort 15| Political Science) Assistant Professorof Political Science at SUNY University at Albany,
David Pellow (Cohort 5| Sociology) Professor and Don A. Martindale Endowed Chair of Sociology at the University of Minnesota and
Thomas Burke (Cohort 8| Political Science) Associate Professor of Political Science at Wellesley College,
speak about health care challenges in the United States.